Let your business ride the wave of success with North Beach Football Club.
About Our Sponsorship
The North Beach Football Club would like to invite you to become a valuable team member and supporter of community sport in your area. Our club is a unique organisation creating a welcoming family environment and we hope you can envisage being a part of this, both at a business and personal level.

Be a part of it!
We look forward to forming a long-term and mutually successful partnership, becoming an important part of the club, creating the opportunity to link you in with other like-minded sponsors. Your sponsorship will help to keep members, young and old, involved in active sport and administration participation within our club.
Your support for our club has a direct benefit to the local community
The benefits include:
• Organised program of sport and exercise for all ages
• Helps fight obesity, diabetes, heart disorders etc
• Social activities
• Social, career and business networks
• Avenue for young players to continue to play football after junior football.
Your support of our club helps the football club in many ways including:
• WAAFL Affiliation Fees
• Equipment
• Council ground hire
• Council clubroom hire
• Insurances
• Lighting upgrade
• Junior player development
• Coaching, player education and development costs
• Physiotherapy and medical services.

How can you benefit from sponsoring our club?
The North Beach Football Club is not only the largest football club in the WAAFL with eight teams but also has a strong following of past players, supporters and local residents. With three games played at Charles Riley Reserve every weekend of the season, North Beach can offer a number of benefits to our sponsors. Several games a year see crowds in excess of 1000 people watching the North Beach Tigers, with the A Grade Grand Final receiving unprecedented coverage in recent years, with the ABC broadcasting the game.

Immediate benefits for your businesses include:
• Raised profile and a platform to "sell" your business
• Brand, product and service awareness/recognition within your local catchment area
• Noted as having a business with a community-minded spirit
• Direct access to our membership base
• Become part of a large network of like-minded local businesses owners
• Sponsorship is tax deductible.

We have sponsorship packages to suit you and your business needs from $10,000 major sponsorships to Gold, Silver, teams, coaches and individual match awards, down to $100 investments.


Other ways we can help your business:
Special Functions
The club provides opportunities for you to expose your business at various functions such as:
• Past player and sponsors day
• Season launch
• Ladies day
• Future Tigers juniors day
• Annual social events.

Customise a sponsorship package
Do you have a particular idea or want to mix and match the above sponsorship opportunities? You know your business better than we do, so we are open to suggestions in how to tailor a sponsorship package to suit your requirements.

Can you help?
In the interests of raising the profile of football and participation in local sport in Western Australia, we encourage your favourable consideration of this sponsorship invitation. We hope that you view this as an investment that will help to promote the future of community football in WA. If you feel that you are able to help the North Beach Football Club, or have any further queries in regard to sponsorship opportunities please feel free to contact:
David McLaurin Director of Member & Community Engagement    M | 0403 240 015    E | dave@accessibletransit.com.au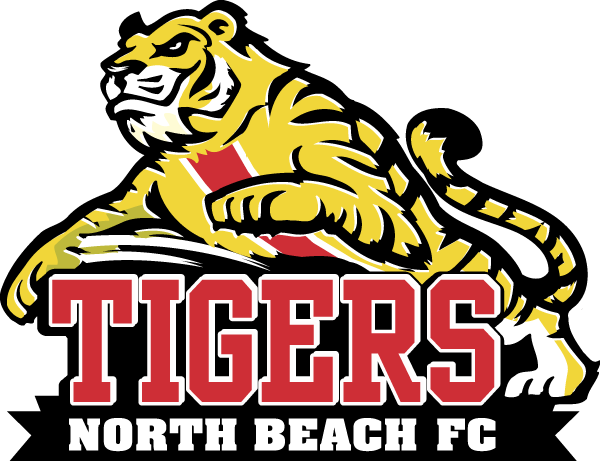 © Copyright 2021 North Beach Football Club Inc