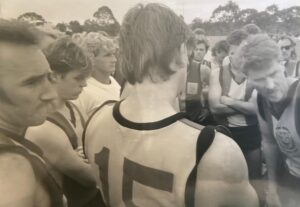 The 1991 season might not be remembered among the most successful in the history of North Beach, but it was an important year in establishing a platform in creating the club we have today.
Mark Blakely was a late appointment as senior coach and stepped into the breach to do a terrific job, despite the fact the club finished mid-table.
More importantly, the A-Colts made the grand final for the first time, that team containing the likes of long-serving Fremantle defender Shane Parker, tough midfielder Steve Trewhella who played with success at West Perth and Darrin Ramshaw, who played senior football at Perth but also represented WA and Victoria in the Sheffield Shield.
The I-Grade team, coached by Neil Savage, won the club's only premiership of the year but the key was keeping a number of quality club people involved, including Bruce Reynolds, Peter Thomas, Dean O'Rourke and Steve Cuzens.
All have been significant and long-time contributors at the Beach.
Following are a couple of documents from the 1991 annual report: