Registration (How-To)
---
In 2022 season, this will be an extended process as players "claim" their profiles which have been migrated across from SportsTG.
---
1. Player clicks the link provided, which takes them to the club's PlayHQ Portal.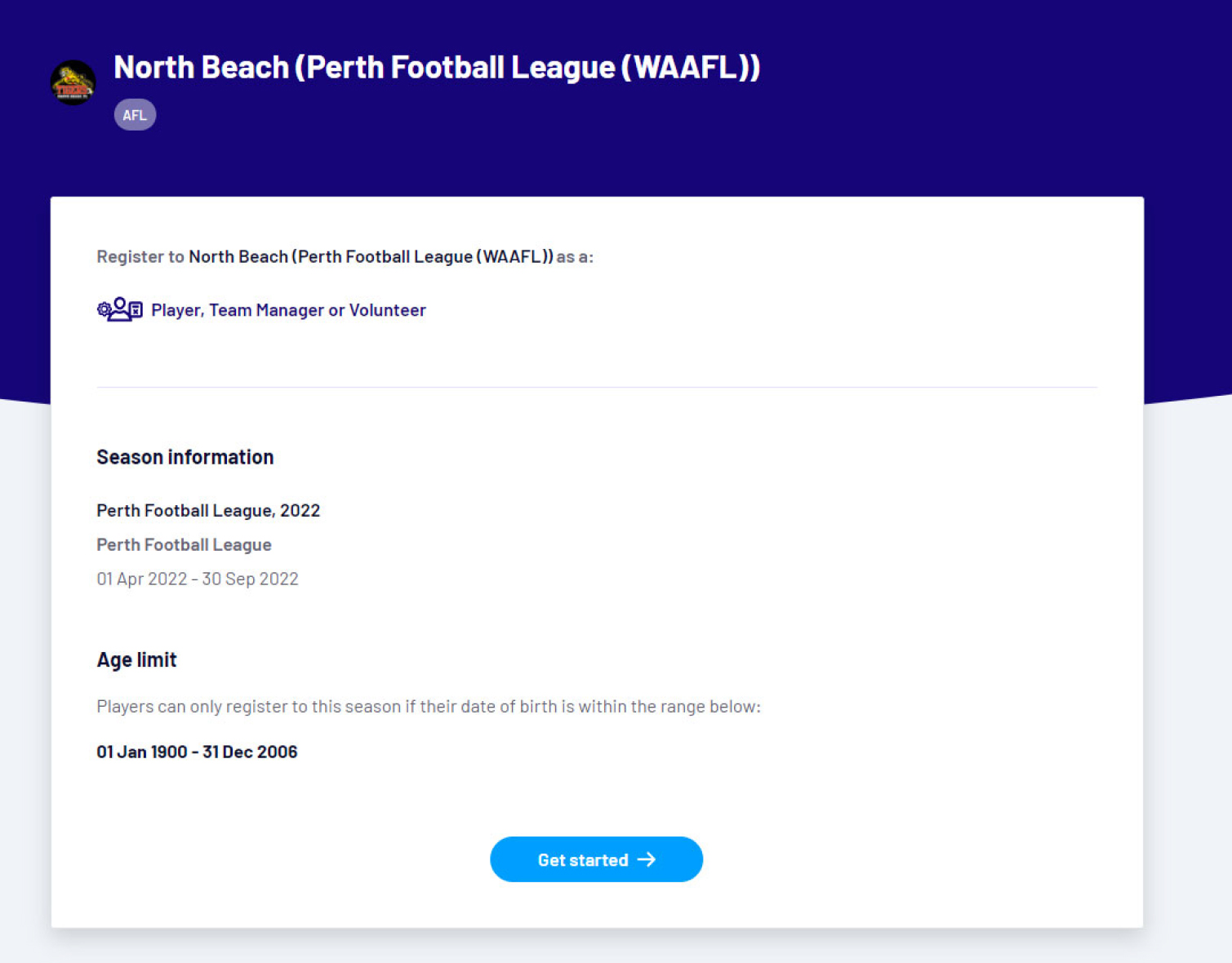 2. Player selects "Get Started".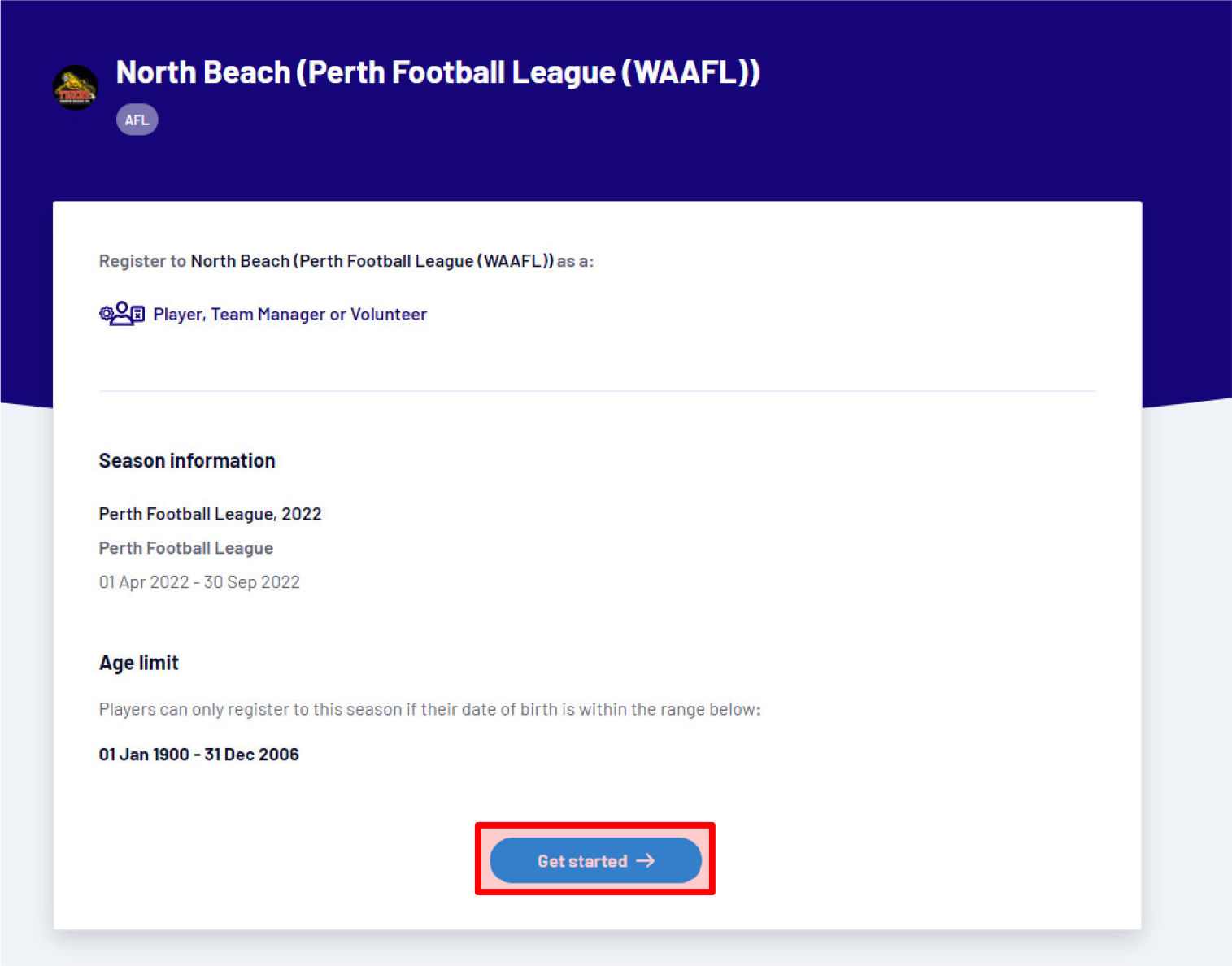 3. Players will need to select "Create an Account".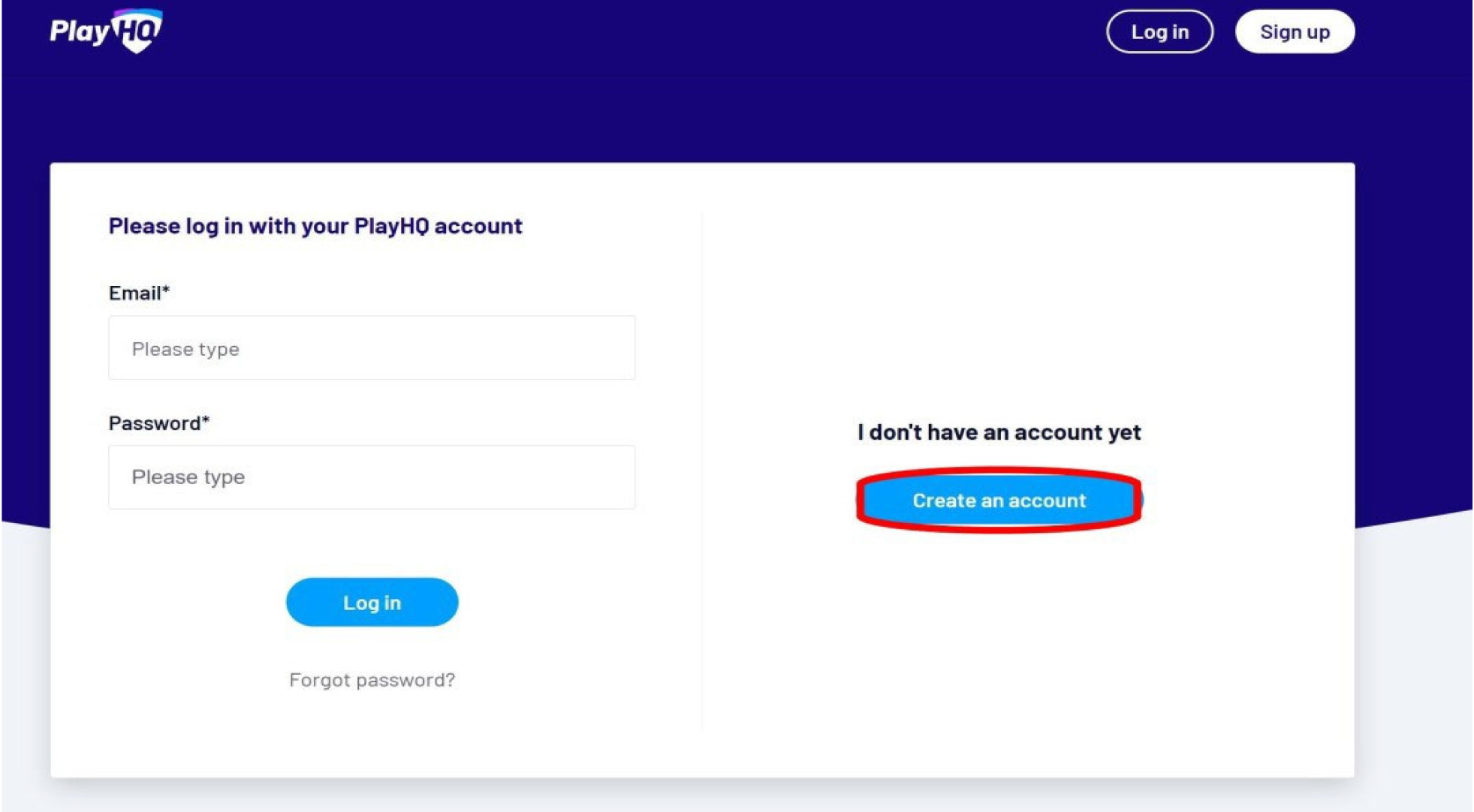 4. Fill in all details and then select "Sign Up".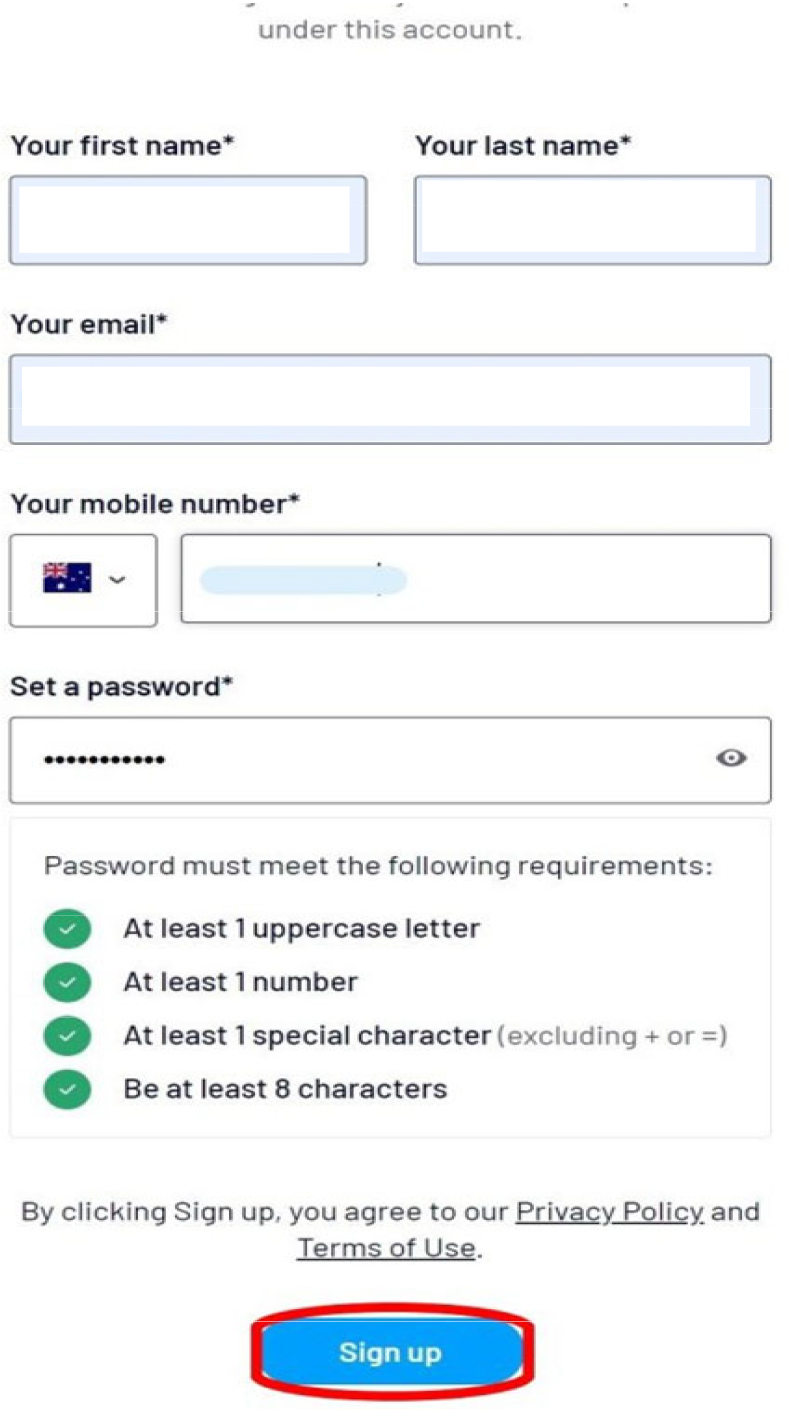 5. An email will be sent to players containing a verification code. Enter the code. Then click "Confirm Code".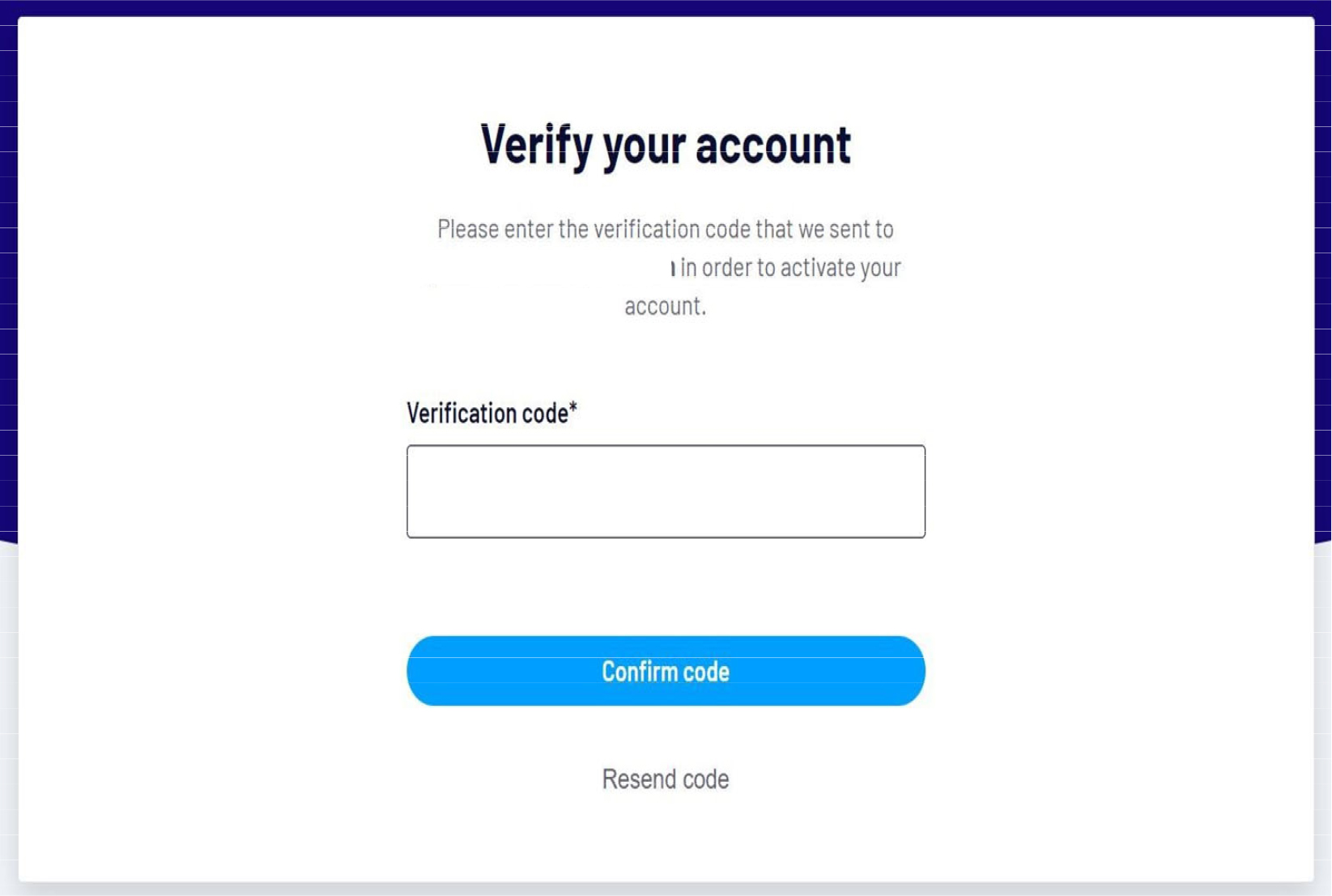 6. Select who you are registering (player or their child). Click "Continue".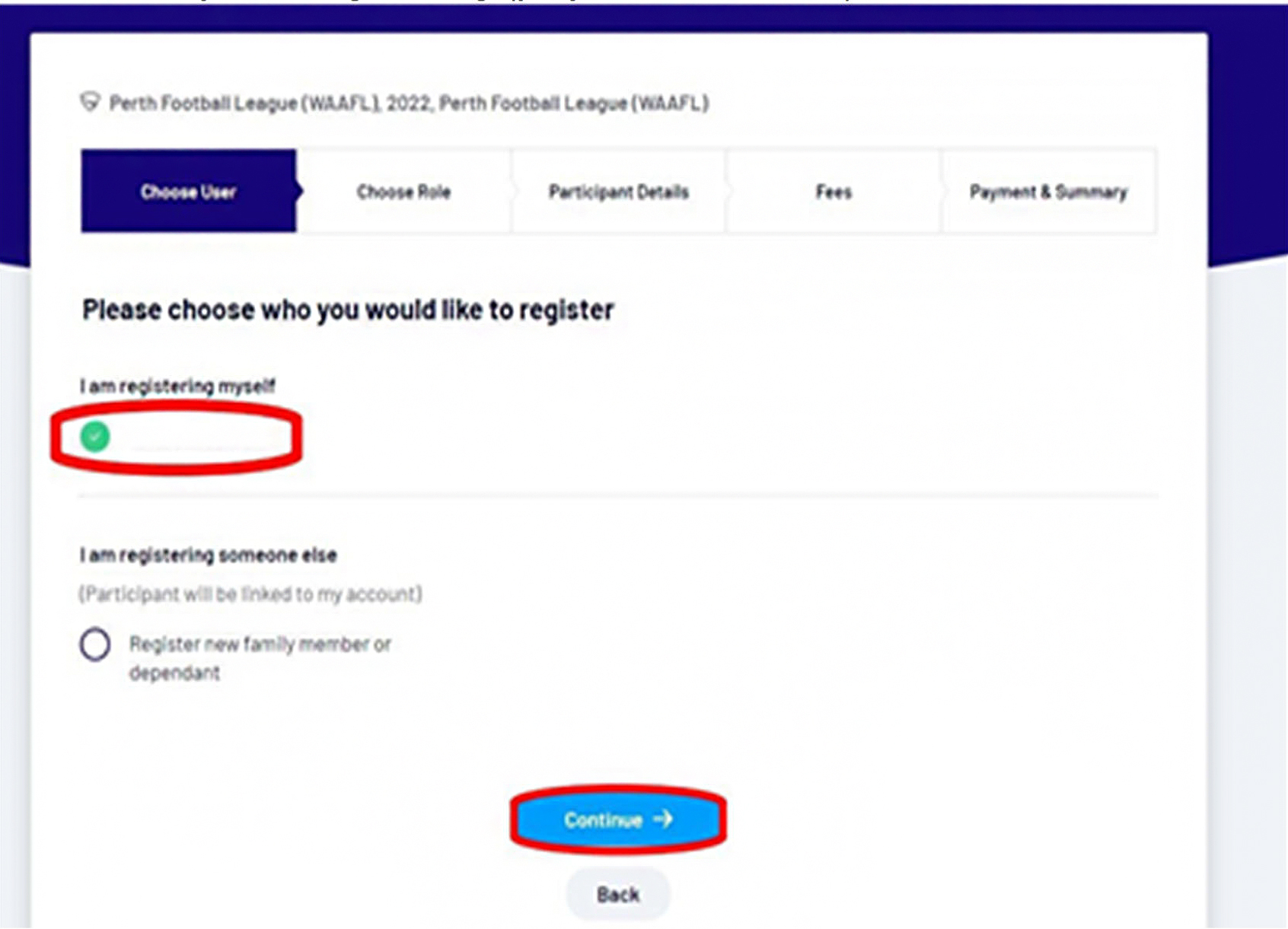 7. Choose what you are registering as – Player, Team Manager, or Volunteer, and select "Continue".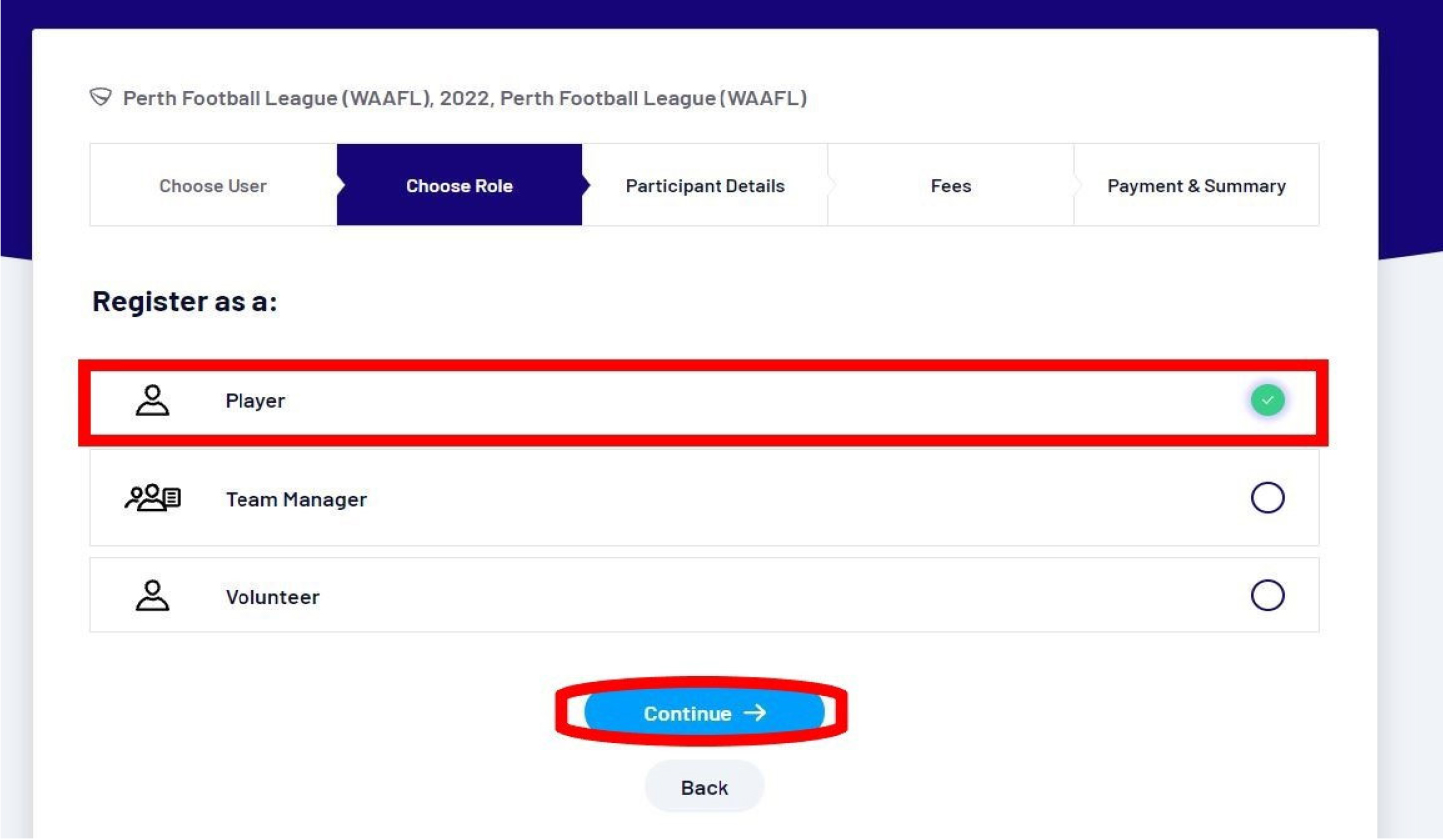 8. Complete the Participant Details, and select "Continue".
9. PROFILE MATCHING — will only be required the first time participants register.
Instructions on Profile Matching on Page 2.
10. Follow the prompts to complete any *payments.
*Please note that player fees will continue to be processed through Shopify as per previous years.
Agree to the Terms and Conditions.
Select "Continue".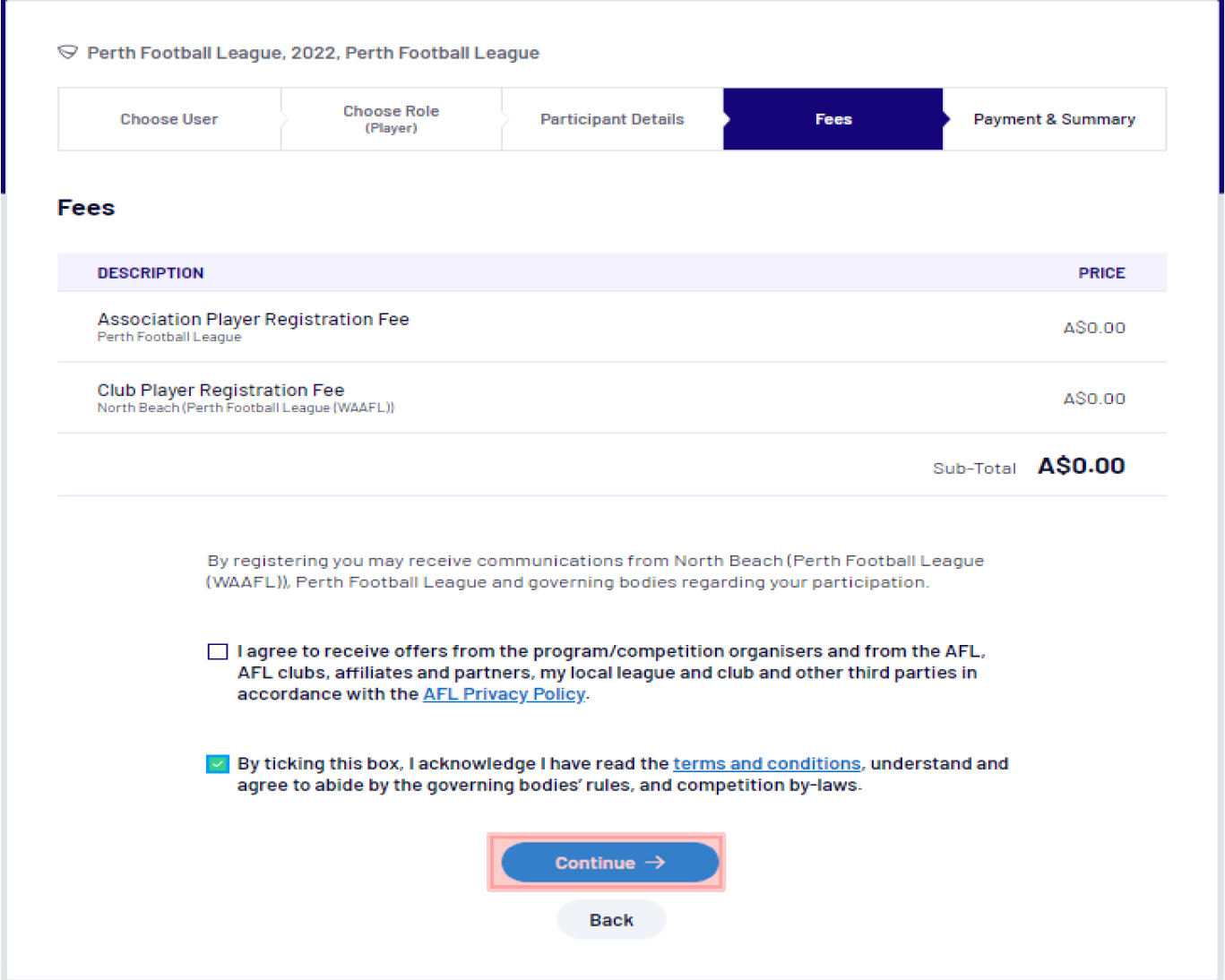 11. PLAYERS MUST SELECT "SUBMIT REGISTRATION" TO COMPLETE IT.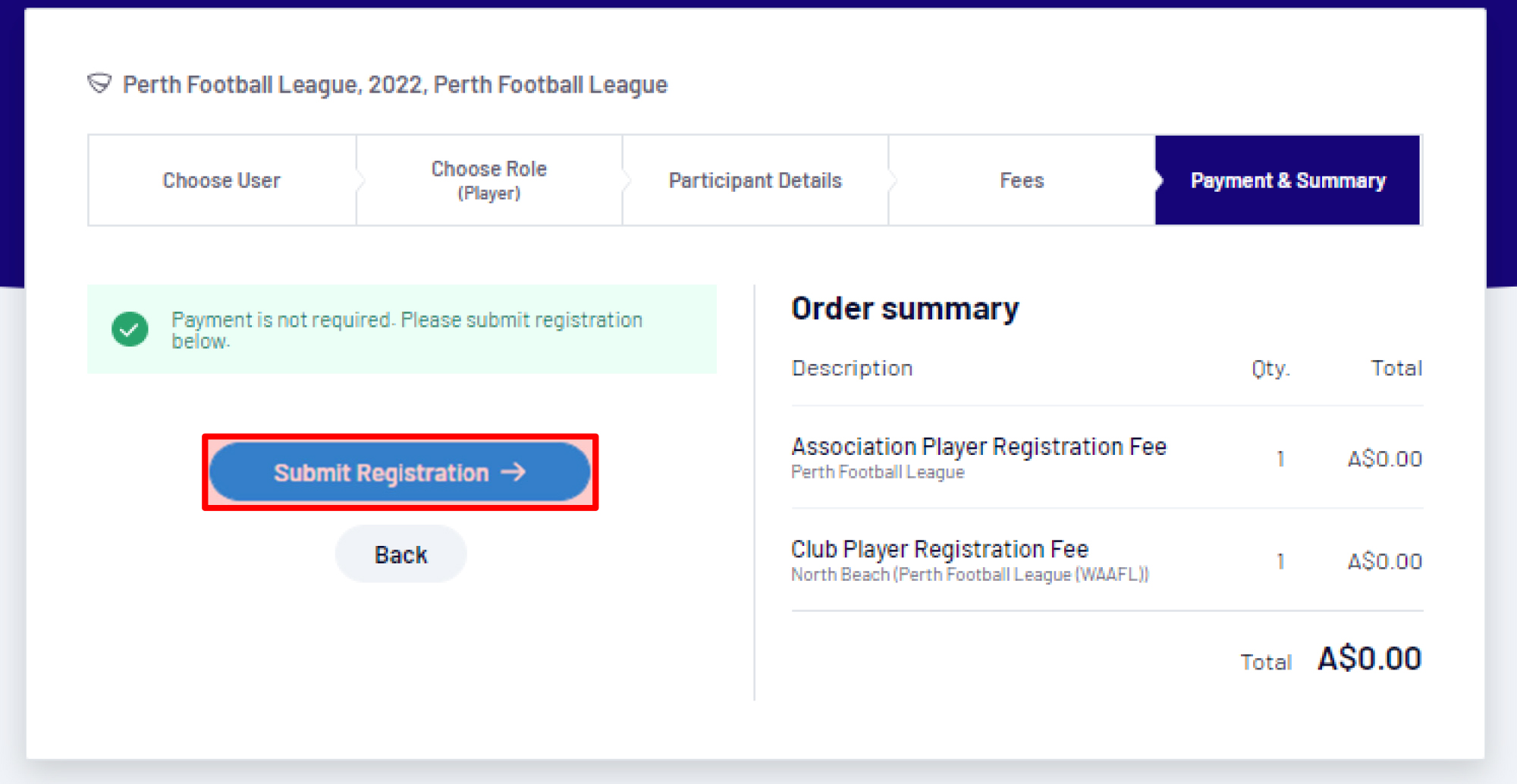 ---