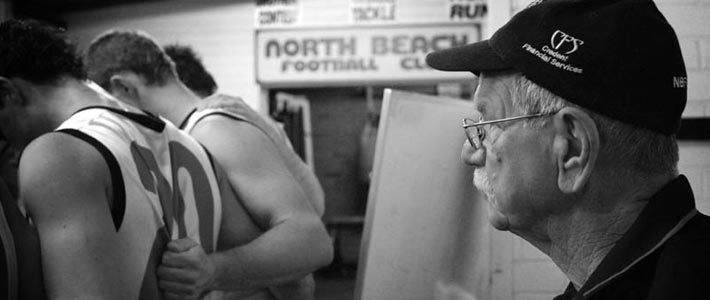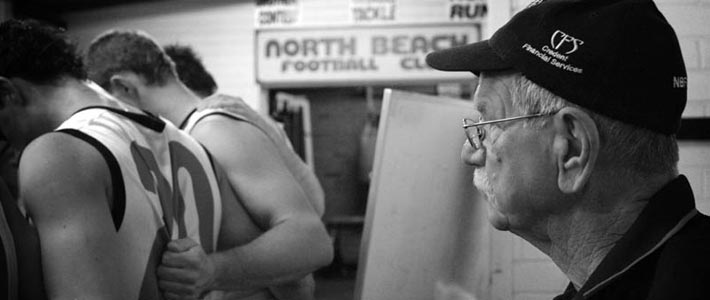 Community sporting clubs rely on the energy and commitment of volunteers.
On the willingness, when others are playing chameleons and blending into the scenery, to take a step forward and drive the cause.
Lindsay Bistrup was one such person. A tireless off-field champion of the North Beach Football Club who did so much to establish the culture and landscape that sets itself apart from its competitors.
Sadly, Bistrup passed away in his sleep in the early hours of Saturday February 2, 2019 in the morning.
An engaging and passionate supporter of the Beach, he was the heartbeat of the Tigers for a couple of decades, performing all of those essential behind-the-scenes roles required to allow players and coaches to focus solely on what they needed to do.
He was also the A-Grade team manager during the great era under Bill Duckworth's reign, his attention to detail integral to a remarkable period when the Tigers won 10 premierships.      
Duckworth, a Norm Smith medallist at Essendon and one of the game's great contributors across all levels, described Bistrup as one of the best people he met in football. There could be no higher accolade.
His sentiments were shared by other North Beach luminaries like Neil Savage and John Davies, and men like Anthony "Chooka" Ingham and Beau Witheridge who have been club captains and were integral to the Beach's golden era.
Bistrup, also an unofficial umpires' advisor and two-time winner of the best clubman award, was rewarded for his contribution to the club with life membership in 2002. Significantly that honour had also been bestowed upon his son, Paul, a couple of years earlier.
While the affable Bistrup helped keep North Beach ticking through both challenging and prosperous times, the senior club was not the only community pillar to enjoy his selfless input.
He played an integral role with the Claremont junior council and was also an outstanding servant of the North Beach Junior Football Club.   
He was president of North Beach Junior Football Club 1972 to 1974 and initiated an interstate fixture with the Norwood Football Club. The tradition of an interstate trip for the juniors continues today.
Football was his passion in winter, but that didn't mean he put his feet up in summer, sitting around a pool.
Summer meant surf life saving in the Bistrup household and he was just as giving to the Trigg Island Surf Club as he was to North Beach.   
He was honoured with Life Membership at Trigg in 1995 and awarded Best Clubman in 2007. In 2006 he was recognised at the W.A Awards of Excellence as Coach Of The Year and a further honour was to be inducted into the SLSWA Hall Of Fame in 2010.
In 2012, he was recognised with a presentation by the Governor for Western Australia for achieving 50 years of volunteer service to Surf Lifesaving.
Lindsay Bistrup was a rare gem. Our club was blessed to have him and he will be dearly missed.